Jenny Lewis has a lot on her plate, prepping for her upcoming "Joy'All" Ball Tour, which will take her throughout California and up to Oregon and Washington for a few dates, but to help keep the excitement building while she's busy getting ready for the road, she's just issued a second performance from her recent Vevo Live Session.
Two months ago she shared her Vevo Live version of "Cherry Baby," and now – appropriately enough – she's back with her performance of "Joy'All" from the same session.
Article continues below advertisement
Just in case you haven't been following Lewis's career of late, Joy'All is the fourth solo album from the former Rilo Kiley frontperson, an LP that she began recording before the COVID-19 pandemic kicked in and then continued to record after joining a virtual songwriting workshop hosted by Beck. The first single, "Puppy and a Truck," actually preceded the album by some time, as it was released in November 2021, but when the album's release was announced in March 2023, the announcement was accompanied by the release of a second single, "Psychos."
Although Joy'All didn't set the Billboard 200 on fire (it only made it to #147 before beginning its descent), it pleased critics considerably, with Alternative Press closing its inclusion of the album on their "Best Albums of 2023 So Far" list with the words, "This is what it sounds like to choose joy."
And on that note, if you're on the west coast and are considering choosing to catch the Joy'All Ball Tour, the dates are listed below.
Article continues below advertisement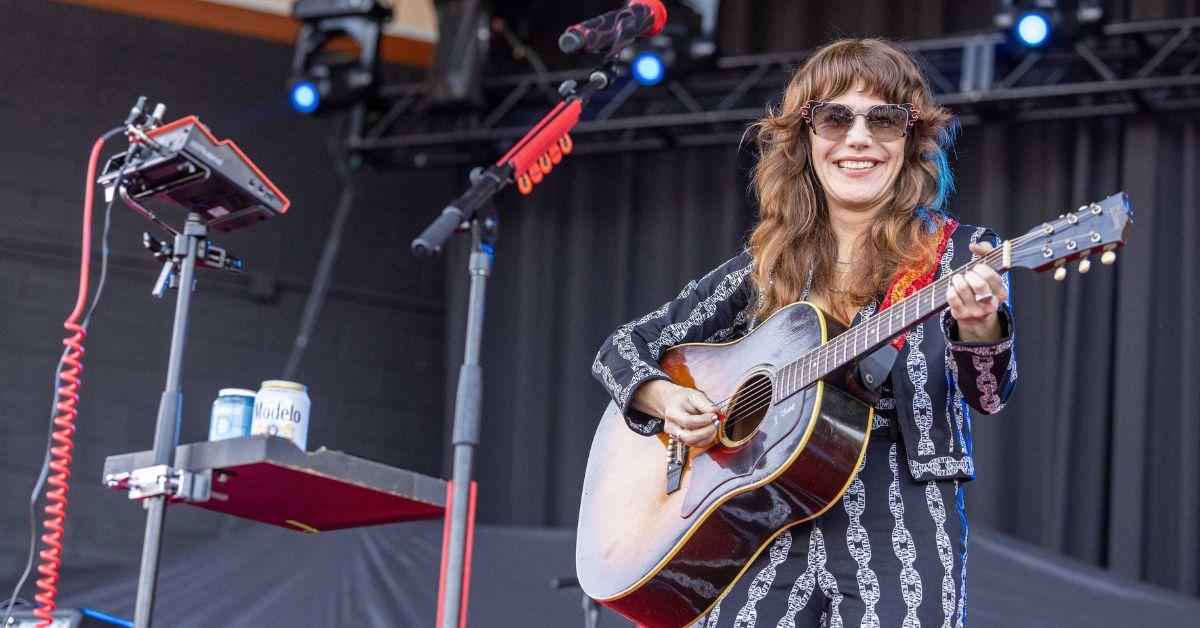 JENNY LEWIS – JOY'ALL BALL TOUR DATES
11/27/23 – Ventura, CA – Ventura Music Hall (with La Lom)
11/28/23 – San Luis Obispo – Fremont Theater (with La Lom)
11/29/23 – Healdsburg, CA – Little Saint(with Logan Ledger) – SOLD OUT
12/1/23 – Eugene, OR – McDonald Theatre (with Shabazz Palaces and Logan Ledger)
12/2/23 – Seattle, WA – Paramount Theatre (with Shabazz Palaces and Logan Ledger)
12/3/23 – Portland, OR – Roseland Theatre (with Shabazz Palaces and Logan Ledger)
12/5/23 – San Francisco, CA – The Warfield (with Shabazz Palaces and Logan Ledger)
12/6/23 – Santa Ana, CA – The Observatory (with Bethany Cosentino and Logan Ledger)
12/8/23 – Los Angeles, CA – Hollywood Palladium (with Shabazz Palaces and Logan Ledger)