Hardcore punk legends Minor Threat, who played their final show back in 1983, have unearthed three unreleased outtakes in honor of the 40th anniversary of the band's lone studio album, Out Of Step. The songs will be available next month on a 7-inch clear vinyl from Dischord Records.
Article continues below advertisement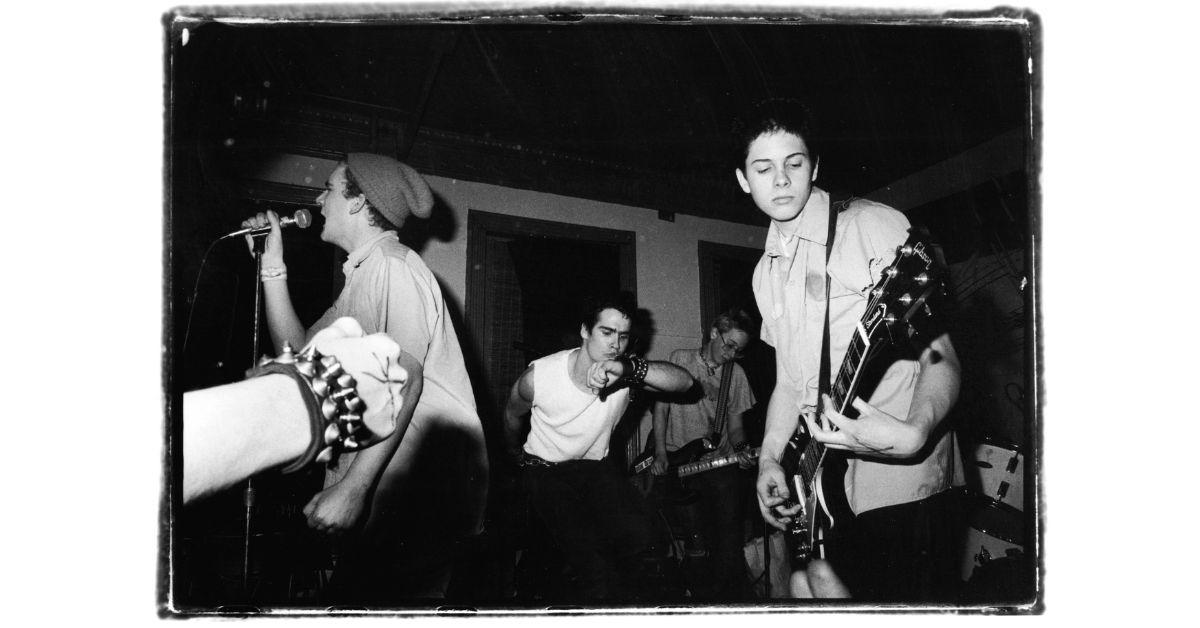 The Washington, DC band — vocalist Ian MacKaye, drummer Jeff Nelson, bassist Brian Baker and guitarist Lyle Preslar — formed in 1980 and added a fifth member Steve Hansgen on bass in 1982, as Baker switched to second guitar. Short-lived but massively influential, the group helped form the emerging style of hardcore punk along with fellow Washingtonians Bad Brains and West Coast titans Black Flag.
The provenance of the new outtakes was explained on the Dischord website, "In addition to recording six new songs that would become Out of Step, Minor Threat re-recorded 1981's "In My Eyes" and "Filler" with two guitars. They also tracked an instrumental number called "Addams Family." The latter was used as a coda to vinyl-only bonus track "Cashing In," but the other two songs were never mixed and largely forgotten for over 35 years until the multitrack tapes were taken into the studio to be digitized in 2021."
Article continues below advertisement
MacKaye and Don Zientara mixed the two songs along with the complete take of "Addams Family." These outtakes are now being released on a 7" to mark the 40th anniversary of the release of Out of Step.
The official tracklisting:
In My Eyes (Out of Step outtake)
Filler (Out of Step outtake)
Addams Family (Out of Step outtake)