Twenty years ago this (4-9 September, 1995) week War Child released HELP, a brand new album recorded and released in just under a week that featured many of of the key artists of the mid-90s. Today War Child's CEO Rob Williams marks the anniversary – and the legacy – of this landmark record.
Twnety years ago this month, the cream of the British music industry walked into Abbey Road and recorded an album for War Child in response to the plight of the thousands of families caught up in the bloody Balkans war.
Article continues below advertisement
It went onto become the most legendary charity album of all time. Inspired by a John Lennon quote "The best record you can make, is recorded on Monday, cut on Tuesday, pressed up on Wednesday, packaged on Thursday, distributed on Friday, in the shops on Saturday", Paul McCartney, Noel Gallagher, Paul Weller formed the super group Smokin' Mojo Filters (above) and Radiohead,Manic Street Preachers, Portishead, Massive Attack, Suede, The Charlatans and many more contributed tracks.
It was not thought out, it was not planned, but it was brilliant.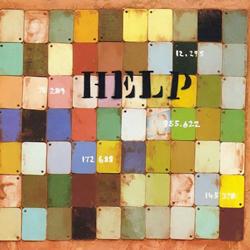 Article continues below advertisement
Go! Discs' Tony Crean and Andy McDonald, brilliant press officer Terri Hall and others rallied artists, media and the industry to come together in those few days. Nirvana bassist Krist Novoselic wrote the sleeve notes, John Squire designed the artwork and Johnny Depp even popped in to play guitar.
Within 24 hours, 20 tracks had been recorded and it was in store five days later. The album went on to make £1.25 million and launched War Child not only as the charity for British music, but more importantly, the only charity who specialise in protecting, educating and supporting children in war.
We cannot over emphasise the difference this album made for War Child. We simply wouldn't be here today without it. It was the starting point of a relationship with the British music industry that has seen some of the world's biggest artists come together from Coldplay to Pavarotti, Ed Sheeran to Take That. But more importantly, it has enabled War Child to reach more than a million children caught in the crossfire of war over the last 20 years.
You only need look at the news today to see that War Child's work is more important than ever. Four million Syrian refugees have fled the conflict, two million of these are children, some of whom are alone, all of whom are terrified and traumatised by what they have seen.
Article continues below advertisement
Since the HELP album, War Child's work with music has gone onto raise more than £7 million for children in conflict. We have proved that music can save lives. So to the artists who have worked with us and to the British public who have bought albums and tickets, we thank you. During this anniversary year, War Child has launched the HELP campaign.