Denny Laine, co-founding member of The Moody Blues and Wings, is battling severe after-effects from long-form Covid-19. His wife Elizabeth Hines has reached out on social media to start a GoFundMe for costs related to his hospital care and now the music community is set to help.
Article continues below advertisement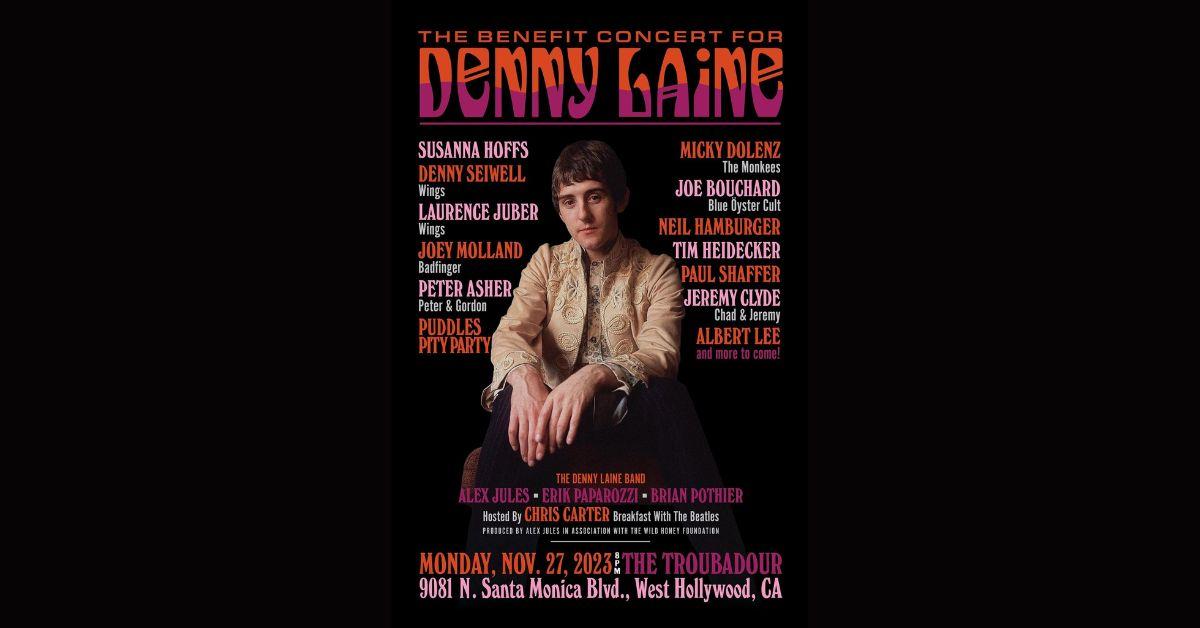 The 78-year-old, who resides in North Naples, Fla. has had three surgeries, a collapsed lung and more recently a bacterial infection in his blood. The rehabilitation after he is medically recovered is a financial hardship and now Laine's colleagues are helping out with a fund-raising show at the famed Troubadour club in West Hollywood.
'The Benefit Concert for Denny Laine' will have a star-studded lineup for a good cause: former Wings members Laurence Juber and Denny Seiwell, along with Peter Asher, Joey Molland, Paul Shaffer and Susanna Hoffs along with Breakfast With The Beatles host Chris Carter. Alex Jules, Erik Paparozzi and Brian Pothier are the house band for the show.
Article continues below advertisement
Jules, who has spent many years in Laine's touring band, had this to say on Facebook:
"As many of you may know, I spent many cherished years touring with the great Denny Laine. You may also know that he has recently been dealing with very serious health challenges and is in need of help. After speaking with his wife, Liz, 2 weeks ago I knew I needed to do something to help him. Very quickly, and out of an overwhelming love for Denny, this is what we're doing. We're going to try to make this a wonderful celebration of Denny's music, which has meant so much to so many of us and now do our part to give back a little bit of the love in his direction."
Article continues below advertisement
Laine, who founded The Moody Blues in 1964 and sang on their first hit "Go Now," left in 1966 and worked with among others, Trevor Burton, Viv Prince and Ginger Baker. In 1971 he joined forces with Paul and Linda McCartney in forming Wings. In 1977, he co-wrote with McCartney "Mull Of Kintyre" which went on to become the best-selling single in the UK until 1984's Band Aid charity song "Do They Know It's Christmas?"