OutKast's André 3000 is not releasing a new rap record. He is, however, dropping an 8-song instrumental album that may or may not confound his fans and followers. Presenting André the flautist.
Article continues below advertisement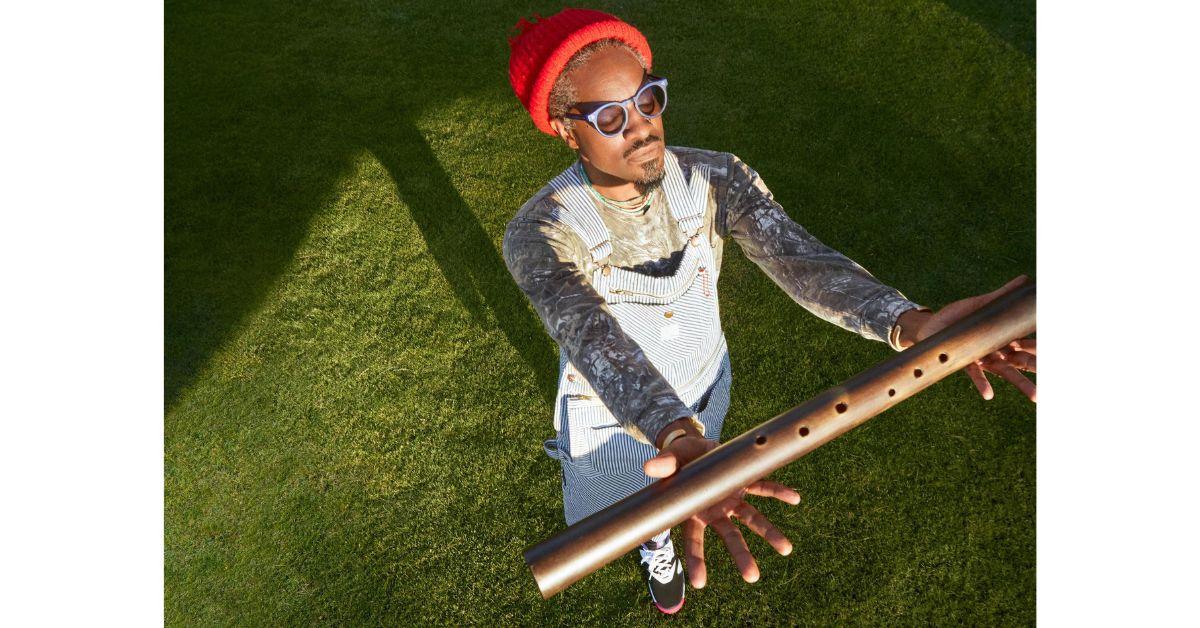 The album, releasing this Friday on Sony Music's Epic Records, is co-produced by André 3000 and multi-instrumentalist Carlos Niño, and features the playing of Nate Mercereau, Surya Botofasina, Deantoni Parks, Diego Gaeta, Matthewdavid, V.C.R, Diego Gaeta, Jesse Peterson, and Mia Doi Todd.
In a far-reaching talk on NPR's "All Songs Considered," André recounts meeting Niño at L.A.'s chic health-food chain Erewhon: "He invited me to an event that he was throwing — this Alice Coltrane tribute event. And I brought my flute. It was a few hours after we met. And we actually just hooked up and I would go to his house, go to his basement and we'd just be playing."
Article continues below advertisement
As unexpected as the announcement might be — widely considered one of the greatest rappers of all time, André has only surfaced in scattered guest appearances since OutKast's hiatus — his flute-playing will not come as a surprise. He had frequently been spotted around town (and even in Japan) vibing on his woodwind instrument. His is a custom-made contraption — actually a Mayan double flute made of two resonate pipes — crafted by indigenous woodworker Guillermo Martinez at Quetzalcoatl Music.
As he explained: "As an artist, you got to have really strong antennas. And that's really what it's about. So where I am now is where I'm supposed to be. I couldn't plan it."
According to the artist, the new album is inspired by Laraaji, Brian Eno, Alice Coltrane, Steve Reich, Pharoah Sanders, and an ayahuasca trip in which that had him purring like a panther in Hawaii. To quote the man himself: "It's much more than 'André's flute album'."
New Blue Sun tracklist:
01 I Swear, I Really Wanted to Make a "Rap" Album but This Is Literally the Way the Wind Blew Me This Time
02 The Slang Word P(*)ssy Rolls Off the Tongue With Far Better Ease Than the Proper Word Vagina . Do You Agree?
03 That Night in Hawaii When I Turned Into a Panther and Started Making These Low Register Purring Tones That I Couldn't Control ... Sh¥t Was Wild
04 BuyPoloDisorder's Daughter Wears a 3000® Button Down Embroidered
05 Ninety Three 'Til Infinity And Beyoncé
06 Ghandi, Dalai Lama, Your Lord & Savior J.C. / Bundy, Jeffrey Dahmer, and John Wayne Gacy
07 Ants to You, Gods to Who?
08 Dreams Once Buried Beneath the Dungeon Floor Slowly Sprout Into Undying Gardens