Culture Club frontperson Boy George is set to take over the role of Harold Zidler in the Broadway production of Moulin Rouge!, as announced on the TODAY show Nov. 6.
Article continues below advertisement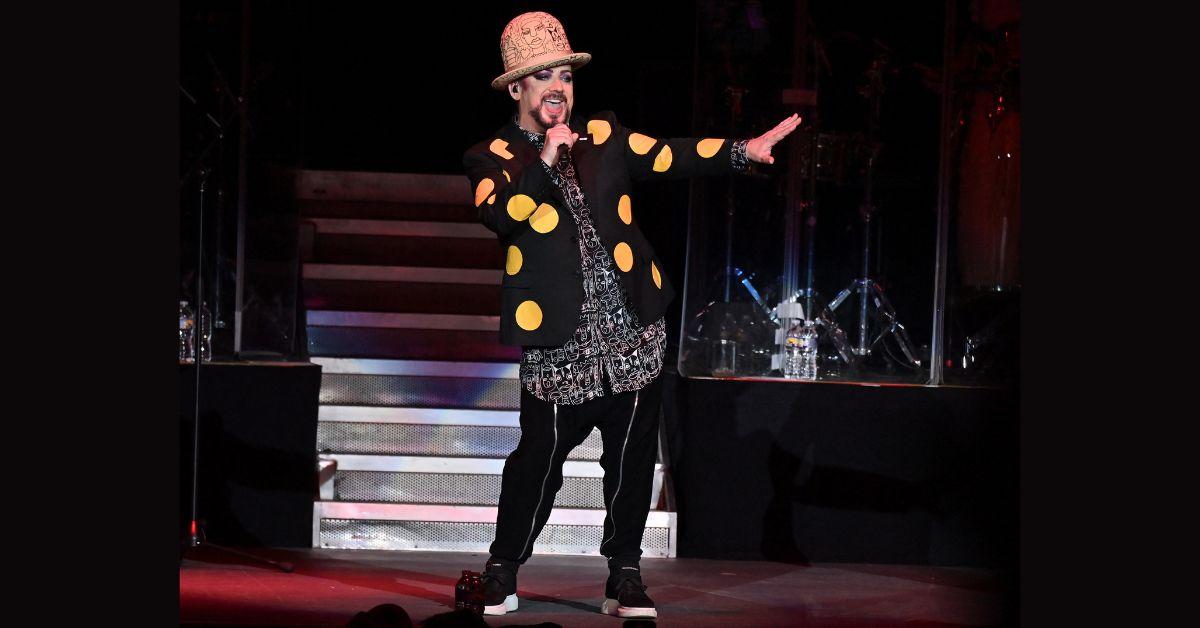 The 'jukebox' adaptation of the musical from the 2001 film directed by Baz Luhrmann, is set in Paris at the turn of the 20th century and tells the story of a young composer who falls in love with a cabaret actress. Boy George is stepping into the role that was originated by Danny Burstein, who won the Tony Award for best featured actor in a musical in 2021.
This is not Boy George's first foray onto the hallowed floorboards. In 2003, the semi-autobiographical Taboo premiered at Broadway's Plymouth Theater where he portrayed performance artist Leigh Bowery and Euan Morton portrayed Boy George. The score earned him a Tony nomination.
Article continues below advertisement
"There's something about Moulin Rouge!, about fitting in," he explained. "Everyone has been doing the show for a while. I've seen it a few times." His tenure as Zidler will be from Feb. 6 to May 12, 2024 at the Al Hirschfeld Theater. He also made the announcement that his memoir Karma: My Autobiography will be released Nov. 9 from Blink Publishing.