Conan O'Brien Needs A Friend, the weekly podcast hosted by O'Brien, assistant Sona Movsesian and show producer Matt Gourley, has found its way to vinyl.
Article continues below advertisement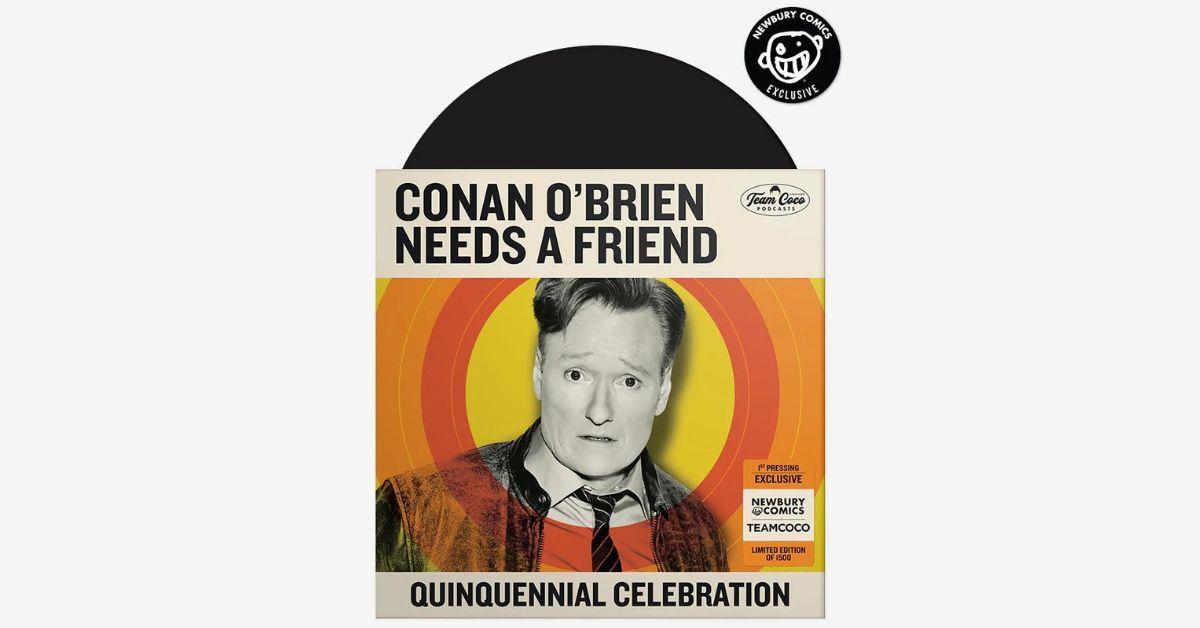 Conan O'Brien Needs A Friend: Quinquennial Celebration will be released this holiday season, but with a catch: it's only available exclusively through the Newbury Comics website as a limited-edition pressing of only 1,500. In addition, the album has O'Brien, Movsesian and Gourley reflecting on the last five years of recording their hit podcast, along with never-before-heard backstories and original comedy.
If you don't have your Merriam-Webster dictionary handy, 'quinquennial' is defined as "lasting for or relating to a period of five years." Having noted above, O'Brien launched the freewheeling pod in November 2018, a few years before he retired from his Conan late-night show on TBS.
In addition to the occasional chat with interesting callers from around the world on the spin-off Conan O'Brien Needs a Fan, the Friend show has hosted a wide variety of A-list stars, including Will Ferrell, Adam Sandler, David Sedaris, Michelle Obama, Howard Stern, Lin-Manuel Miranda, Neil Young, Hillary and Chelsea Clinton, Malcolm Gladwell, Paul "Pee-Wee Herman" Reubens, Jim Carrey, Bruce Springsteen and a recent special-event interview with former Nirvana bandmates Dave Grohl and Krist Novoselic.
Article continues below advertisement
Packaged in a gatefold sleeve and including a 4-page art booklet with illustrations by O'Brien, Movsesian and Gourley, the album is scheduled to dropship Dec. 15.