Dave Grohl, replendant in corpse paint, came out to join boygenius for their Halloween Hollywood Bowl gig to play drums on "Satanist," from the trio's The Record.
Article continues below advertisement
The members of boygenius were celebrating their hallow spirits, all dressed up as the Father, the Son, and the Holy Ghost, with Grohl as the Devil. Besides Grohl as a change-up for the gig, the trio also played some of their best solo songs, with different members taking lead on different songs. Lucy Dacus sang Julien Baker's "Good News," Phoebe Bridgers sang Dacus' "Night Shift," and Baker sang Bridgers' "Motion Sickness."
When boygenius announced their big return earlier this year, they appeared on the cover of Rolling Stone, posing in the same way that Nirvana posed on a famous 1994 cover.
Grohl has been making the media rounds as of late, playing a pair of songs on Saturday Night Live, and inviting H.E.R. along for "The Glass." Not so coincidentally, boygenius will be the musical guest on the Nov. 11 SNL show.
Article continues below advertisement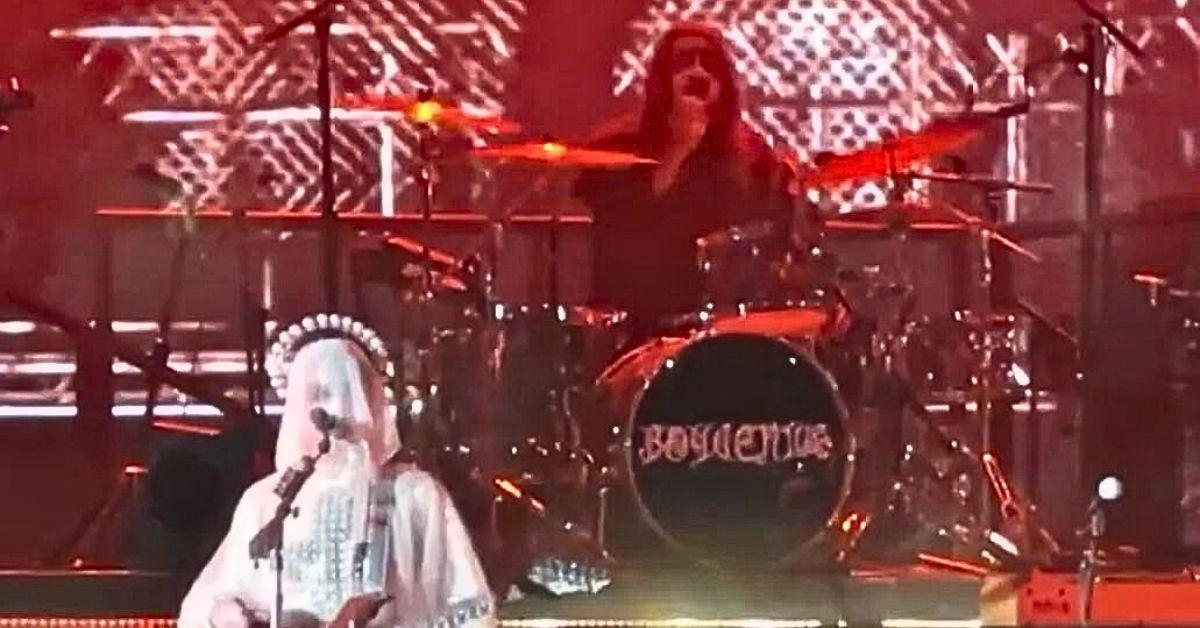 This was the final stop on boygenius' 2023 docket. Boygenius just released a new four-song EP titled The Rest in addition to The Record which dropped in March. Grohl's Foo Fighters will embark on a 2024 North American summer tour alongside a rotating cast of support acts including The Hives, The Pretenders, Alex G, L7, Mammoth WVH, and Amyl and The Sniffers.