If it feels like a lifetime to you since The Zutons last released a new studio album, well, that's because it has been. To underline how just long it's been, the band's last album, You Can Do Anything, was released in June 2008, which means that it's old enough to drive a car in the United States.
As such, even though signs had been pointing optimistically in the direction that something like this could well happen, it's still excitement-inducing to discover that the Zutons will be releasing their fourth studio album - The Big Decider, produced by Nile Rodgers and Ian Broudie - on April 26.
Article continues below advertisement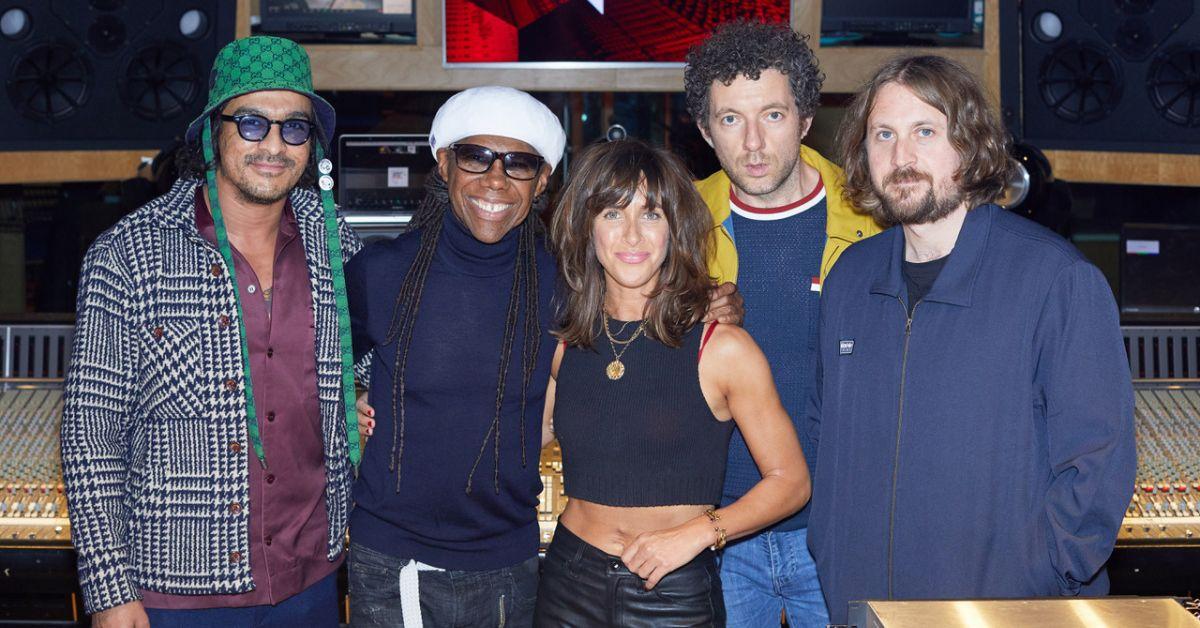 Between 2004 and 2008, The Zutons released three studio albums - Who Killed...... The Zutons? (2004), Tired of Hanging Around (2006), and the aforementioned You Can Do Anything - and scored nine Top 40 singles in the UK. In addition, one of those singles, "Valerie," found an extended life, not to mention triple-platinum sales, as a result of being covered by Mark Ronson and Amy Winehouse.
So what about this new album, then? Well, per the press release, it was...
"Written against the background of a decade and a half's worth of lived experience"
"Born under the weight of family tragedies, lives lost and created, reality checks, and home truths faced up to and stared down"
"Wrestled into shape under the kind of steam that only decades-long friendships - with all their messy fall-outs, make-ups, breakdowns and ultimately love - can muster"
Heady stuff, to be sure.
As such, it should come as no surprise that the end result is described as "the sound of water passing under the bridge, and the love for music, love for each other, and love for creating together becoming the most important thing of all."
Not that we know offhandedly what such a thing would sound like, but... What's this?! Why, The Zutons have helpfully provided us with an album trailer to give us an idea of what to expect!
Article continues below advertisement
What can we say? They had us with "Creeping on the Dance Floor." The rest was mere musical gravy.
If you're in the UK and of a mind to catch The Zutons on their tour in advance of the new album's release, here are the tour dates:
January 2024
Wed 31 - Old Fire Station, Carlisle, UK
February 2024
Thu 01 – Bootleg Social, Blackpool, UK
Fri 02 – Parish, Huddersfield, UK
Sat 03 – Future Yard, Birkenhead, UK
Wed 07 – Ku, Stockton, UK
Thu 08 - The Welly, Hull, UK
Fri 09 – Gorilla Beer Hall, Mexborough, UK
Sat 10 – Redhouse, Merthyr Tydfil, UK
Thu 15 – MK11, Milton Keynes, UK
Fri 16 – Boileroom, Guildford, UK
Sat 17 – Chinnerys, Southend, UK
Thu 22 – Corn Exchange, Hertford, UK
Fri 23 – Waterfront, Norwich, UK
Sat 24 – Roadmender, Northampton, UK
Wed 28 – Bask, Stockport, UK
Thu 29 – Real Time, Chesterfield, UK
March 2024
Fri 01 – O2 Academy 2, Leicester, UK
Sat 02 – Sugarmill, Stoke, UK
Wed 06 – PJ Molloys, Dunfermline, UK
Thu 07 – Fat Sams, Dundee, UK
Fri 08 – St Mary's Chambers, Rosendale, UK
Sat 09 – St Laurence Church, Reading, UK