A legend is one who leaves behind an unforgettable impression on others. As this applies to the title of Kenneth Womack's Living The Beatles Legend: The Untold Story of Mal Evans (which is released November 14), one should take note of where that descriptor is placed. Not so much as it focuses on the Beatles in context for this story, but how longtime Beatles confidant Mal Evans became one himself, simply by being there.
The circumstances surrounding what have become known as "Mal's diaries" are themselves legendary. As Malcolm Frederick Evans, a family man, working as a telecommunications engineer, descended the stairs of the foul-smelling, smoky Cavern Club in the early months of 1961, his life and everyone connected then and in the future was going to change.
Womack has woven a portrait full of complex threads that lead everywhere and, near the end of Evans' life, nowhere. The devout dedication to "his boys," his obsession with Westerns and guns, abandoning his wife Lily and children Gary and Julie for weeks and months on end as he ate, drank, slept and drugged around the world, and then meeting Francine Hughes, a woman (with a child) who became his confidante while still married, to finally the gut-wrenching, horrific conclusion to his life that, until now, has become the stuff of legend.
Article continues below advertisement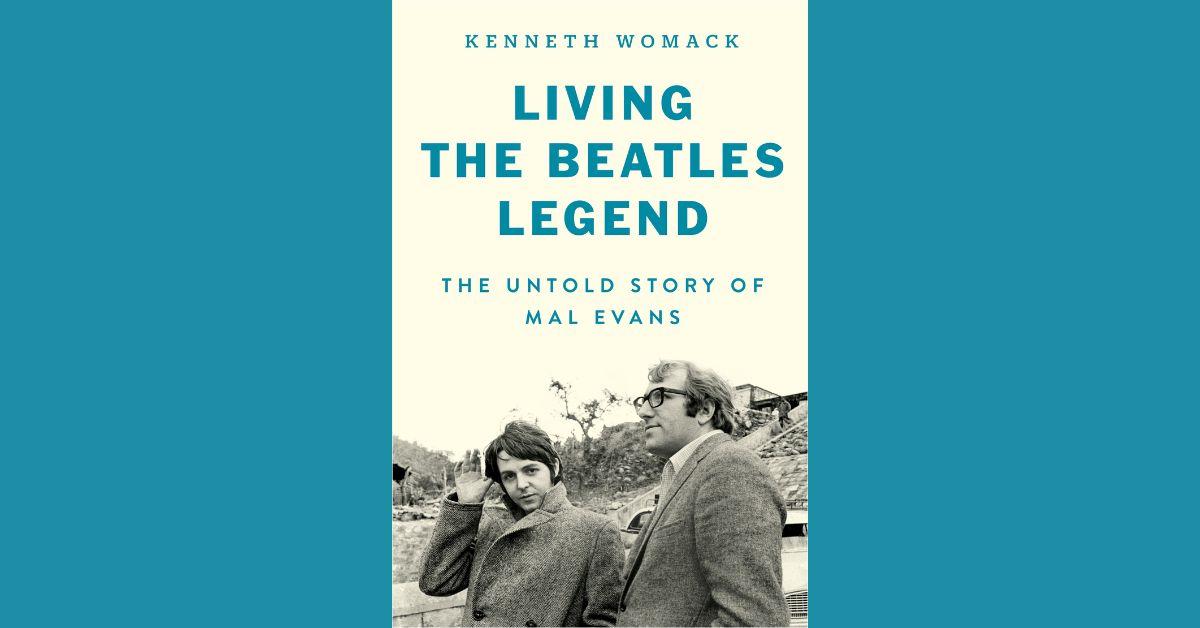 This book is just amazing. And I wanted to clarify: there's going to be a volume two coming out next year?
We're hoping for roughly a year from now. It is all of Mal's diaries and manuscripts. Then he took so many beautiful photographs. We want to have full-page versions of them. Like that lovely photo of Paul reclining on the hood of the car in the Rocky Mountains in 1967. That's a color photo. And Mal took his own photos at Tittenhurst and the "Mad Day Out." We have really beautiful color photos from those events.
Mal did take photographs on the last day that John and Paul got back together in 1974. And then Mal has just lots of fascinating documentation about the band. He would keep anything and everything,
Article continues below advertisement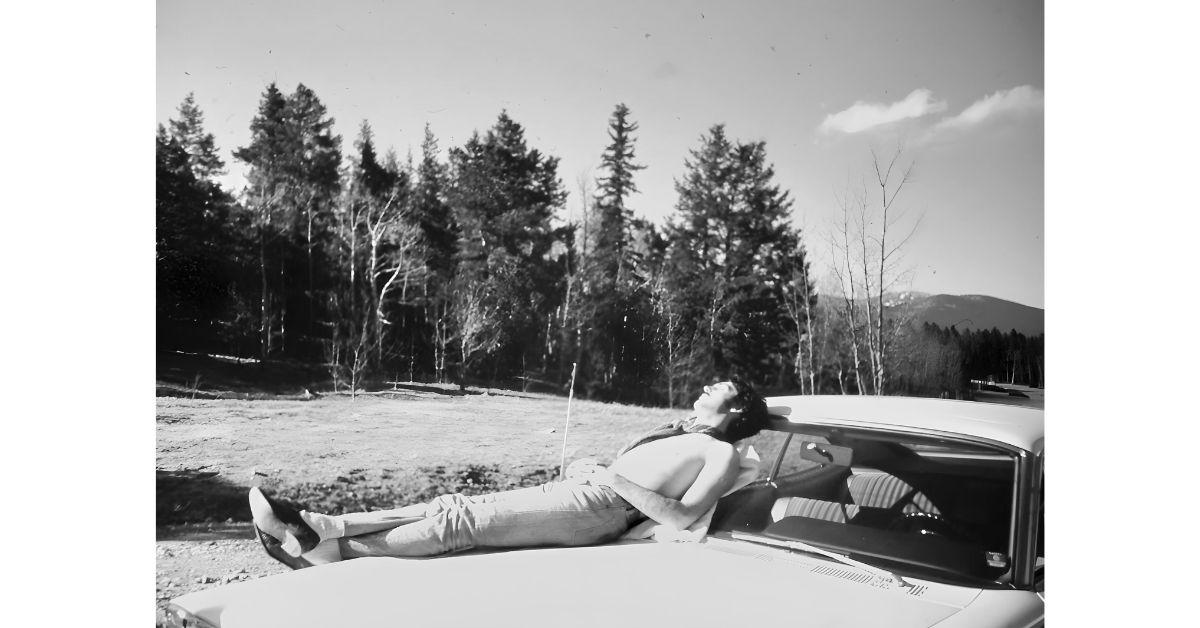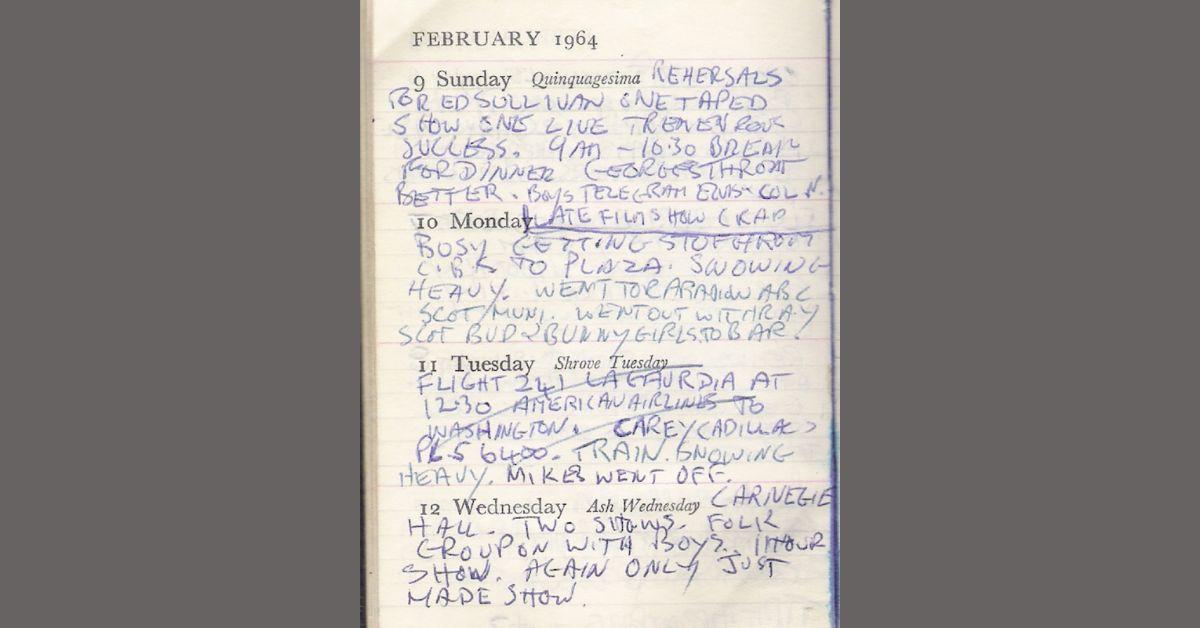 Article continues below advertisement
How much of the resurgence of interest in Mal is due Peter Jackson's Get Back docuseries?
It certainly helped. But people have been curious about Mal for a long time. And that certainly, Peter Jackson's film did a lot of good for Mal's "brand." But I think the real pivotal moment was the hoax in 2004: a fellow claimed that he had found Mal's suitcase at a bazaar in Australia. That reminded folks about Mal: What happened to him? Where is he? Where's he been? So it's been a slow burn, probably.
How far back do you actually go with getting this book together? It seems like a lot of it has been started and stopped and started and stopped, obviously with Mal's first intentions of doing the book.
And this is the part that is most interesting to me, is the mystery on the back end. I got involved in the summer of 2020. Mal's son Gary reached out to me through some mutual friends. And he's a real lovable guy, a lot like his dad. I knew I was gonna write the book on the first Zoom call because he was such a lovely guy. He said, "I want my Dad's story told." And I said, "I'm there for you."
I figured that it would be, you know, 80,000 words, clawing and scraping for everything I could possibly find to build a story. But then Gary sent the materials to me. We opened it up and immediately you could tell that there were photographs we'd never seen. I went right to the last day [in Mal's diary] at Olympic Studio when Paul said that they 'broke the Liberty Bell' of the Beatles — May 9th, 1969. And there's this crazy drawing of Paul losing his sh*t. He's just losing his mind, which is how McCartney always explained it: that they kind of corralled him to sign with Allen [Klein].
That gave me a real entry into Mal's world. He just had all this material. It took me months just to organize it. [The family] had done none of that work, not surprisingly. For all this time — they got it all back in 1988 — and for a good 16 years, this was up in Lily's attic. She died a couple of months ago. But I never got to speak to her. She'd been in a state of dementia for the entire time I'd been on the project.
And as you've discovered, the person that Mal was really exposing to the world was not so much the Beatles but himself. As a self-portrait, it's incredibly unflinching and revealing. He's not holding anything back, and when you see the diaries he tries to occasionally hide things. But they're right there in plain sight.
Occasionally the Beatles or Neil [Aspinall] will write in his diaries. They'll just start scrawling something. So it's kind of precious in that way. And there are just funny moments. Michael Lindsay-Hogg was here in the city a couple of days ago and said how busy they all were. And Mal? All he has on the day of the rooftop concert is a drawing of the roof. He didn't have time to journal what was happening. Lindsay-Hogg had the same thing. It just says 'rooftop' in his diary. And then what did it say for George Harrison: "George got up and drove away." "Ringo got up from behind his kit and left."
So, sometimes when you want a lot, it's kind of blunt because they were so busy.
Article continues below advertisement
Even when Mal presented the seamier side of the Beatles, it's not what this book is about.
Oh, yeah, I mean the things that might have seemed seamier to us in the '70s are like nothing. The Beatles seem positively tame. But it really is his self-exposure. I also see it as a kind of tragic, comic cautionary tale. He's kind of the tragedy of what happens when you're a fan and you get everything you want. It kind of kills you, in a certain sense. You can get too close to the flame.
What I think is fascinating, is where they have every intention of Mal being an Apple executive. And I think if he'd lived, he would have had some role like that. It's interesting that when Mal tries to assume that role, they don't want to give up the other Mal who mothered them. The one who would stay up all night with them. And you really can't do those two jobs.
That tension and Badfinger, I think, really broke him in terms of his professional life.
Article continues below advertisement
I sense that especially when you recount his attendance at Beatlefest in late '75. Somebody asked him about Pete Ham's suicide and he choked up. He was just in a state of shock.
If readers, music fans and Beatles fans need any more reason to hate Allen Klein, they now have it. I mean, he was cruel with Mal vis a vis Badfinger. When you look at all of it in the cold light of day, they loved him. He was a good source of support, and he buoyed them. And Allen just simply pushed Mal out of the way. He found out he couldn't fire Neil and Mal back in '69. They had the great answer: "You can't fire us. We don't work for you." But he still found ways to make them both just miserable. He drove Neil to all sorts of substance abuse issues and he tore Mal right out from under Badfinger, which was terrible.
Especially when you consider his impetus for pushing Badfinger so hard that he just wouldn't let go. He believed in them so strongly to see them through to the end. I think he just felt demoralized.
I think his interactions with the Beatles are positive. He loved them. I mean, he adored them. Then what do you say? Are they better than food or drink? Badfinger breaks his heart. He loved being an A&R guy, and he seemed to have a knack for it. I got a lot of folks telling me, "Well, you know, he didn't really produce 'No Matter What.'" And he did!
I don't think that there's any question after going in-depth about his talents, it's just as you said: There's a very strong line dividing his personal relationships and his professional obligations, and I think a lot of people felt like he needed to straddle both.
And a lot of people can't see him as a producer or what have you. It's a terrible aspect of human nature.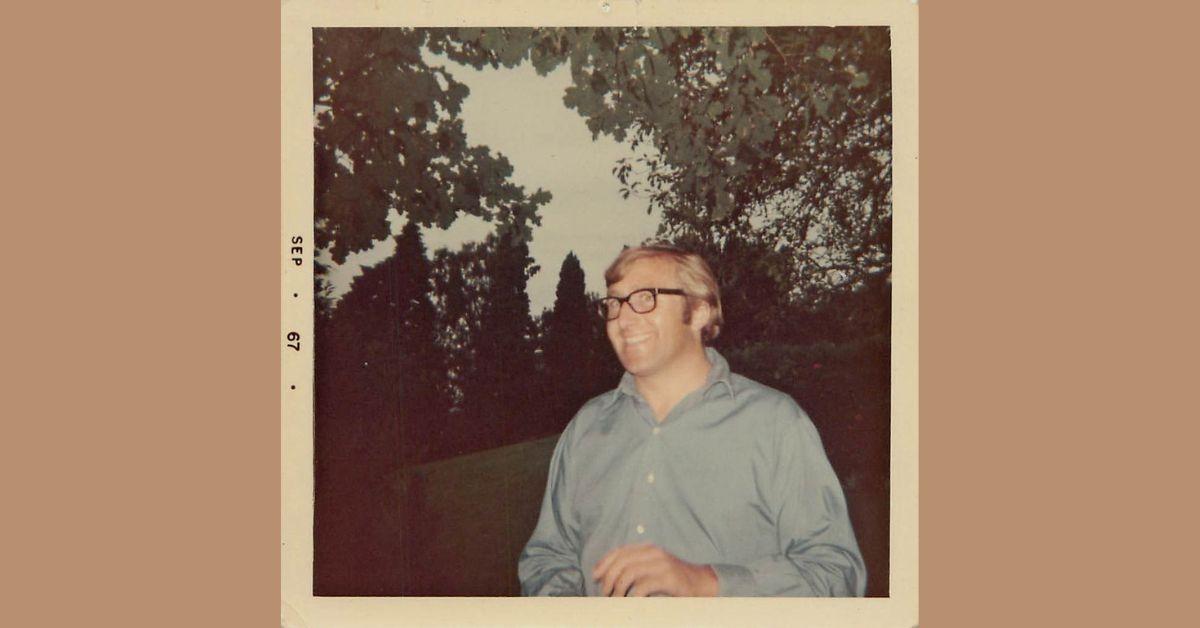 Article continues below advertisement
Mal comes across as very open and empathetic to a lot of people. But inside he's fighting so many demons, and I guess the biggest one being so attached to the Beatles, and what he perceived as love from them, versus his family life.
I can't find a single occasion where family goes against Beatles and family wins. They had to get him to go up to his daughter's birth! The only reason the Evans' went on their family vacation with the Aspinalls in 1969 is because they were sort of on a little secret work stoppage 'cause they were mad about being fired. That was a deal Gary and I made early on. I said, 'Do you really want this to be a warts-and-all kind of portrait?' And he said, "Yeah, we're not going to hold anything back." And for the most part that's really true.
It's heart-breaking when you read about Gary talking about what he's heard between his parents. That's another takeaway that I got with regard to Mal's death, that you finally got it in perspective. The problem is that third parties have portrayed the scene where Mal is in distress and is just losing it.
He had said too many times he wanted to go out in a hail of bullets. There's a constant theme that I just sort of let sit there about guns. When you look at it and when you realize what Mal was up to, the evidence was there. That it was suicide by cop. Actually, it was Gary who told me that. "What happened?" He said it was suicide by cop, although they didn't call it that then. And he said, "I guess my dad was a pioneer."
Is this how Mal has decided to live his life or the life that he's been given? At the very end, something happens, and he can't reconcile that.
He wanted his wife to say, "It's okay. You can live in this other country with this other woman, and I'll wait for you." He lived in compartments, and when the compartments collided, it kind of blew his worldview wide open. It wasn't the Beatles that killed him. It was his own choices.
I made sure that a couple of remarks got in there: Mal's mother Joan telling him he was basically too immature to get married or Gary saying to his dad before he went to LA, "You're not coming back, are you?"
I guess in hindsight you figure he was one of those casualties that possibly could have gotten help if somebody had intercepted. But that's 2023 talking.
It is. And we think so differently now about mental health and psychological care. One of the other rumors, in addition to vilifying the police there — who, by the way, were coming upstairs knowing there was a 4-year-old a few rooms away — that the gun was facing toward that room, the one that Mal had. But he's got the gun facing backward into the condo where the 4-year-old was. They have to be thinking about that, but just as we vilify them, there's been this belief that's built up that there were no hostage negotiators. But there was nobody available! They didn't have any medical care. They had an ambulance up on the street. They were doing what you did in the '70s.
We know better in a lot of ways. Mal was untreated. But it's hard to place our nearly 50-years-later context on what happened that day, particularly since Mal was planning it. The part where he had the 'event' was probably the night before, when he drunkenly wrote his will. After that, it was... execution.
Article continues below advertisement
You dropped hints throughout the book: his fascination with Westerns, and the fact that he kept an arsenal in Francine's condo. But [Mal's friend] Laura Gross pointedly said to Fran, "You need to get these out of the house because you have a young child here."
It just wasn't happening, you know, for whatever reason, it just couldn't happen. I've talked about this with May [Pang] and with Laura. I mean, back in those days... I remember health class in the 1970s. 'Cocaine's not addictive.' We believed that that was medical science at the time! But we can't graft our 21st-century values or knowledge onto that situation. People living like there was no tomorrow. I mean, there's just incredible recklessness.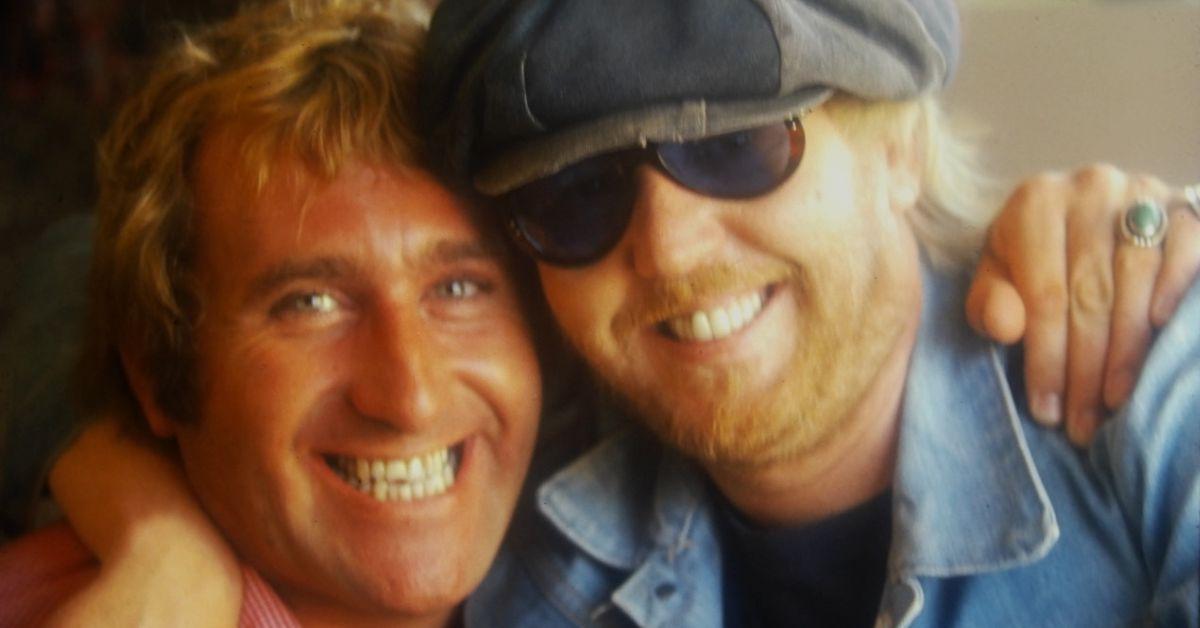 Article continues below advertisement
And it's more dangerous in groups. It wasn't so much that people made an individual assessment of their character and said, 'I think I really need to stop.' And then, unfortunately, you're with people like Harry Nilsson, who were just going to drink, and you could not say no, because he was Harry Nilsson, and you wanted to go out and have a good time.
He was never gonna stop, you know. [Former US manager for Apple Records] Ken Mansfield told me about when he was really working hard. He'd left Capitol. He's on his own trying to make something of himself, and Harry keeps wanting to go out. Ken said, "Look, I work from 8 am 'til 2 am. In this business, I can't do anything." He came home one night, and he was living in a condo, and there was a garage below the condo. And there's Harry with one martini in his hand, and one sitting on the hood of a car waiting for him. It's like a TV movie, you know? But this is your life and how does Ken say no?
There's also this idea that Mal never worked for [the Beatles] again, which is bunk. And this was a big scoop for the book where Mal quits [in 1974]. He says, "I'm not gonna work for you anymore." I have that on tape. That is actually one of the sections where we have the cassette tape of Mal dictating. And what do the guys say? 'Good for you!' George is the only one who got it. He said, 'So what?' He didn't believe it, and he was right. They didn't stop paying him, nothing changed. And you know what? Two weeks later, Ringo has him working on Goodnight Vienna.
And back to studio managing! I can understand that perspective because a lot of people within that circle — it was very small. The Beatles always, it seems, felt like there's nobody that can take care of us except Mal.
And I think it's pretty clear at the end that Mal was going to work in some capacity on Wings over America. Mal was apparently ecstatic over it, so I would assume that he said yes to Paul on a phone call, or when they met in the last few weeks of his life because he was all out on hero worship with Paul.
His relationship with Paul is the strongest and the most tragic in ways because of his dedication. That his idol would turn to him one day and just say, "I don't need you." But like you said with George being the way he is, it just kind of blows over. "We love each other so much, even if it's in the negative."
Of course, Paul had created an impossible situation for himself. Everybody else got custody of Mal and Neil. Paul had put himself in that spot. Paul needed Mal, too, which is, I imagine, why Mal was about to get a nice plum job again [in 1976]. Hopefully, he wouldn't have been the only one lugging those amps onto the stage! You know he wouldn't! Paul had 18-wheelers by then! But it is kind of sad. I'll agree with you. The closest relationship must have been with Paul, but George and John really had Mal's best interests in mind so often. You know the way that he would converse with them. The philosophy of being a servant with John is, I think fascinating. Or George knowing Mal wanted to be a real producer, knowing Mal wanted to write songs. What does George do? He gears up and helps Mal get the knowledge. He sends him to engineering school!
Maybe it's because we've known Mal for so long, but I can know all of this, and still love him and still empathize with him. And I mean how many people wouldn't make some of the same choices, if not all of them to to live in that bubble at that time, and in that place. These are the four most famous people on the planet. And that must have been a heady experience. Gary says 'I'd like to hate him, too. But I don't, because the good stuff was really good.'
But my favorite part was finding the materials. I was able to trace those materials from Mal's bedroom, where he died, all the way to that basement [at New York Life] and back to England. And in some cases here to New Jersey. I found every single person who had ahold of the materials along the way. I just find it really fascinating. Like Leena Kutti, the Estonian immigrant. All these folks. That was almost more interesting to me than Mal, was how something like this happens. And how about Yoko getting to be the hero for once?
Article continues below advertisement
She is a hero, and especially Leena Kutti. For that woman to be as dogmatic as she was in recognizing the importance of all of this back then? It was driven by people's passion to get this thing right and make it right.
Well, if we don't have this stuff, we don't get any of it right.