For an all-too-brief period of time in the early '80s, Haircut One Hundred were one of the best bands in the UK, delivering an album for the ages with 1982's Pelican West and scoring four top-10 UK singles, including the worldwide smash "Love Plus One." Alas, the band's success proved fleeting, and the reason it came to such an abrupt conclusion was because they parted ways with their lead singer, Nick Heyward. Or perhaps he parted ways with them. It's all a little muddled even now, but at the very least, Heyward has a definitive answer for why the split occurred: creative differences.
Article continues below advertisement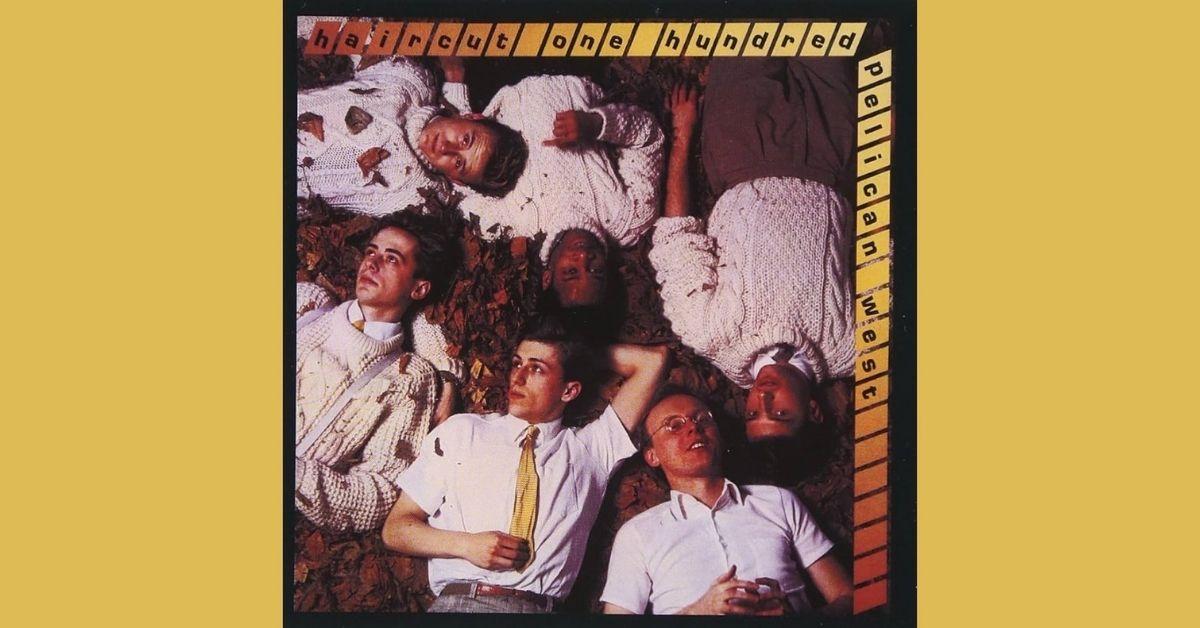 As a result, Haircut One Hundred slowly soldiered onward, eventually releasing a sophomore effort - 1984's Paint and Paint - before calling it quits, while Heyward, having little in the way of alternate options, embarked on a solo career and released his debut album in that capacity. The LP in question, North of a Miracle, celebrates its 40th anniversary this year, and Mr. Heyward was kind enough to converse with Q about that album, the reason he ended up having to release it under his own name, and the process of putting it together. In addition, he discussed a few of his other solo albums while offering up a plethora of anecdotes about his life and career along the way.
Article continues below advertisement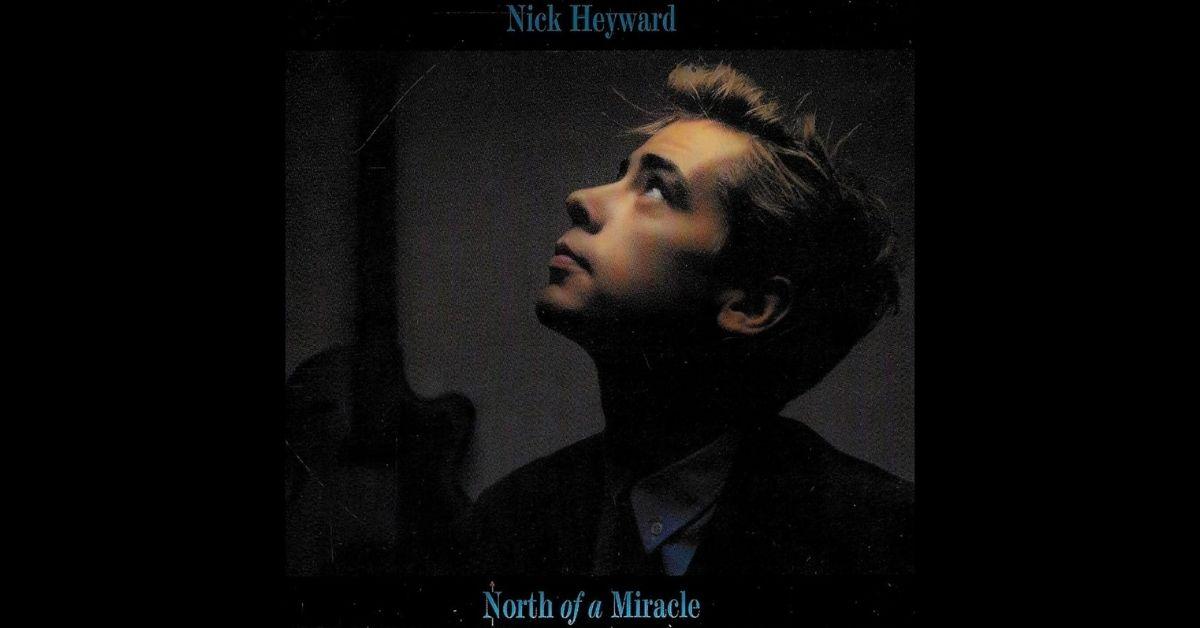 What led you down the path of deciding to go the solo route? Because at one point the story was that you had chosen to leave Haircut One Hundred, but then it evolved over the decades into a slightly different story.
Well, I suppose the personal side has been documented by everybody involved over the years, but, really, it was to do with wanting us to work with Geoff Emerick. Because I'd just discovered the Beatles. I'd just discovered all of the Beatles songs. I mean, of course I'd known the Beatles, but not intimately. And I learnt the Beatles' back catalog... Well, I didn't learn it. [Laughs.] But I introduced myself through a Walkman. And that was it. They'd just come out, and I was on the back of a coach with my headphones on, listening to "Penny Lane." And I just couldn't believe this music.
We'd been through punk and new wave, and things were grim in the UK around that time. Everything seemed black and white, and there were three-day weeks and strikes and the Falklands was kicking off then and...it was grim. I mean, I watch clips of that period back now, and I think, "My God, it was grim!" [Laughs.] I mean, I can remember it, but you also remember it through rose-tinted spectacles a bit, because the music was so colorful. But the actual culture at the time was grim. We'd just come out of the whole Joy Division period as well. Punk was aggressive...and it was aggressive at my school. Growing up in south London was pretty tough as well! So to put on "Penny Lane" and hear that... I'd just never heard anything so optimistic and so beautiful. But I still didn't have any kind of dream other than, "This is the kind of music that I would like to make. Wow! Imagine if we made this! This would be amazing!"
And by the end of that whole tour and going to America and everything, we were making the second album, and Dave Botterell, who was at Arista Records at that particular point - he was working with Simon Potts, they both signed us - he played me Imperial Bedroom by Elvis Costello, and that was another album that had the same effect as "Penny Lane." So I was listening to all this new music that was totally inspiring, but still I just thought... I mean, it's that self-worth thing: "Oh, we could never sound like this." But there was also the ambitious side that said, "We need to sound like this!" And a lot of people were starting to sound as good, like ABC. They sounded amazing at the time with Trevor Horn, the orchestral stuff they were doing. I was listening to that, too, and just thinking, "That's grand!" And I remember even my publisher played the Pale Fountains' "Thank You." Just glorious, beautiful music. And strings were starting to appear.
Article continues below advertisement
So here I was, now a big Beatles fan, big Elvis Costello fan, and aspiring to make music as grand as this. But I just couldn't convince the band of that. They stayed with Bob over in Camden to continue. They weren't into the idea. So that's where the division came. I was saying, "Well, surely you want to sound as grand as this!" But...that was it. So it wasn't deciding to go solo, because I really didn't want to go solo. It wasn't in the cards. Les, Graham, and I, it was our dream to be in a band as big as the Beatles or the Clash or...Shalamar. [Laughs.] Anybody around that time that we thought was fantastic! Earth Wind and Fire, there's another one. That was the dream, y'know? And it wasn't going well. A couple of guys in the band were new members, they took my friends, and they went the other way. We talk about it now, and it's just, like, sad that it happened, because it was such a great band.
But the key thing is not having management, really. When you don't have management, it's like a football team: everybody's jostling and changing positions, and the goal keeper says, "Well, I want to play center forward! I want to score goals!" And it's, like, "No, but you're not a striker!" "Yes, I am!" "No, you're not! Now, stay in goal! You're a really good goalkeeper." "No, I don't want to be a goalkeeper! I want to be seen! I want to be upfront!" "No, look, you're really good in goal, Mark..." [Laughs.] So, yeah, you've got lots of stuff like that. On the pitch, it may look like a better position to you, but it's not. Everybody plays in the position that the manager has chosen and that the team has chosen, and that you've trained for and/or are naturally gifted to play that position. So onstage it's a similar thing. You're in position, you're in the best position. Even though I was a reluctant frontman, I embraced it, because I couldn't find a singer! So that was why I went solo: by default.
You mentioned Geoff Emerick, who - as history reveals - ultimately produced North of a Miracle. Was the desire to have him produce Haircut One Hundred's second album? Or did he fall into the picture once you realized that you were going solo by default?
Well, he just walked past me. I was singing, putting my vocals on the Haircut tunes, and he walked past, and I grabbed him and said, "Come and have a listen to this, Geoff!" I did that to Paul McCartney as well! Actually, Paul didn't need inviting. He just wandered in. It was like God walking around in Heaven...because Heaven was Air Studios at that time, where all the best records were made. Elvis Costello was in there doing Punch the Clock around that time. That's why I nabbed Steve Nieve, and he played on "Take That Situation." Because he was wandering around. I mean, I would've gotten Billy Mackenzie in if I could, because he was wandering around the corridors as well! But he was a bit tricky. He was like a bar of soap in a shower to get hold of.
But Paul just wandered in, and he had a listen to "Club Boy at Sea," and he was saying, "Oh, this is good! This is good!" It was really inspiring. I was, like, "The band's gonna be massive, especially when we have George Martin produce it!" Because that's what I thought. Really naïve. But George was just kind of semi-retiring a bit at that particular point, and Geoff was firing on all cylinders with Imperial Bedroom, so he was really up for it. I don't know how many weeks later it was, but when it came to it, Geoff said, "Well, come in at the weekend, and we'll do something." And that was how quick he worked. I went in at the weekend, and "Whistle Down the Wind" was just done. He was an absolute genius.
Article continues below advertisement
Everything he recorded sounded good. You'd put up an acoustic guitar, and you just couldn't believe that was the sound of your acoustic guitar. You'd never heard it sound so good. But you're sitting with someone who's done all the guitars on the Beatles' albums and other things you grew up with. Like, you realize he did "Heart on My Sleeve" (by Gallagher & Lyle). He mixed this, he mixed that. And your dream's coming true. You think, "Wow, it did happen!" You've just got to ask these people sometimes, and that's it.
So I'd lost my band, but I continued to live the dream of sounding as grand as that...and Les and Graham weren't talking to me at that point. Sad, but...then they left to go to carry on, and I just thought, "Oh, well." Even though it was hard letting the name go. I said, "I don't want to stop you continuing if you want to." And they wanted to do that. It was an awful time for all of us, really.
To be honest, it was literally a few decades before I even realized that there was a second Haircut One Hundred album.
Yeah, I mean... I can't listen to that album. I think it's awful. Because I'd love to hear North of a Miracle with the band playing it. It would've been amazing. But I had this dream of sounding that way, this grand dream, and so that's what I was doing: trying to sound as grand as the music I was listening to and being inspired by. And it was just amazing to be surrounded by all those inspiring people as well. Now, in hindsight, it was a golden era for music as well. Just to mention, the Pretenders had also just been in these studios, doing... God, it must've been Learning to Crawl. And Paul McCartney had just done Pipes of Peace, and the Associates I think maybe were doing Perhaps?
And that was another thing: The Affectionate Punch by the Associates was Les, Graham and I's inspiration only, like, a year or two before. Because we were living in a flower shop on Gloucester Road together in one room, and we'd get up together and we'd be, like, "Okay, we're Haircut One Hundred, and we're gonna live the dream today!" [Laughs.] And we'd all go off to work - we were all commercial artists - and then we'd meet up in the evening. And weekends we'd go out and shop up in Ken Market, and we'd play The Affectionate Punch. "Logan Time" was the song.
Article continues below advertisement
So, again, it's that thing where, only a few years later, you can't believe that you're playing Space Invaders with Paul McCartney and having a conversation with the Associates. You're standing in a corridor with Billy Mackenzie, and he's behaving like a bat, and he's clinging to the ceiling, and you're having this wild conversation, and you go, "Of course that's the guy who's going, 'Logan Tiiiiiiiime...'" He was just the craziest person I'd ever met, and it was so charming and so beautiful to find somebody like that. And, of course, he was that. He wasn't acting. I don't think so, anyway. It was just him. And there were all these people that were just genuine, crazy, creative people that you were working with. It was just a really creative place, Air Studios in Oxford Street. Especially on the weekends.
It was just a naïve time, and I didn't realize it, of course, because we were living it in real time, as was everyone else in 1983. But, like, the Salvation Army Band was playing every Sunday when we were recording. You'd open the window and hear these hymns, which was one of the inspirations for the brass on that song "On a Sunday." I wanted to capture the essence of a Sunday and all the melancholy that goes with it. Because it was quite a melancholy album. Hearing it now, I just go, "Wow, it's so autumnal and melancholy..." Because it was at the time. I was actually, genuinely a very serious young man. [Laughs.]
Article continues below advertisement
When you penned "Whistle Down the Wind," did you feel right away that it was going to be the single?
Yeah, I thought that that was Haircut One Hundred's first #1 song. Because that song had been around... It started on the John Peel show, in a band before Haircut One Hundred. We were called Moving England for awhile, and it was Les and Rob Stroud on drums. It was around the time of Monochrome Set and Joy Division, and Rob was really into Joy Division. He brought a Wasp synthesizer, because he wanted to do that... [Imitates Peter Hook bassline.] He wanted Les to play with a pick, and Les was a bit naturally funkier than that, and we were more into Talking Heads, so Rob... We parted ways.
But we're still friends, actually, Rob and I. It's lovely. As Les and Graham now are, which is brilliant. You know, you get your friends back. They say when you're a parent, if you're good to your kids, they come back to you later in life. You just have to ride out those teenage years. And I think that's true! Because we had a really strong foundation. Although we had that particular time, that regretful time, you can always come back to it because you've got the strong foundation of friendship and love that you've set in there and a dream to share. And that's the same even with Rob. We get together in London and...he joined the Sex Gang Children, I think it was. Look at the juxtaposition there! [Laughs.] But we meet up now, and we just walk around the same streets that we used to take parcels to when we were training as commercial artists.
It's funny: not so long ago, a few months ago we walked past a place where we used to work, and it's been knocked down. And we stood outside there and took a picture of each other by where we used to work. Not only did we work there, but that's where we decided to go to Tin Pan Alley, and Rob bought a snare drum and I bought a guitar. A Telecaster Antoria guitar. He used to come around to my house, because I was living in the Ski Club of Great Britain at that time, because my parents ran the bar there. We used to sort of huddle into the linen cupboard, which is where Haircut One Hundred really started. The linen cupboard of the Ski Club of Great Britain. It's a mental place to start a band. [Laughs.] But it really did work.
And it was in this linen cupboard where our future manager turned his head 'round and said, "Oh, you guys sound good!" He popped his head into a linen cupboard, and there was a band playing in there! And he later ended up going out with Siouxsie, of Siouxsie and the Banshees. So that was our way into the music world. He used to give Siouxsie and the Banshees our cassettes, our demos, and he'd come back and say, "They love it! They love it!" And you couldn't believe it. "Wow, Siouxsie and the Banshees love our demos! That's amazing!" But you listen to the demos now, and you're, like, "What did they love about them?" It was just us shouting in a room! But you know what it's like. I mean, I don't know if you're on the creative side, but it's just about turning up every day.
My daughter is more musically creative than I. She plays viola and piano.
Ah, right! Well, you know how much practice is important. Just turning up to do it and keep doing it. That's what bands are like. You get good by default because you just keep turning up. The bands that survive are the ones that just keep turning up. I'm sure of it. Sooner or later, something will click. Like a novel. You know, it's not gonna get written if you don't keep turning up to write it. Like a memoir. I've been trying to write a memoir for ages. It's because I'm just not turning up to write one! [Laughs.]
Well, if you need any help, let me know.
Will do! This could've been chapter one already, couldn't it? [Laughs.]
Article continues below advertisement
There were a total of four singles from the album - "Whistle Down the Wind," "Take That Situation," "Blue Hat for a Blue Day," and "For a Sunday" - and three of the four made their way into the top 20 in the UK. That's not bad for a debut solo album.
Yeah, it's not bad. But I remember... I think the Haircut singles had done really, really well, and I remember being very pleased, because I felt like, "Oh, these aren't doing so well, so I'm a proper artist now!"
Well, as you say, the four Haircut singles had all gone top 10, so I get where you're coming from.
Yeah, it's that anti-commercialism that English artists had and have. It's like that indie mentality, isn't it? Where you want to revel in your unsuccessfulness. [Laughs.] It's like the opposite of Prince! And I always aspired to be more American and like Prince's outlook, even though I'd been conditioned to be English and therefore continually down on myself, thinking, "Oh, it's really good not to sell lots, that's when you're a proper artist, it's best to struggle, you're taken seriously when you struggle, and it's vulgar to get into the top 5, and it's even more vulgar to be #1." [Laughs.] You know, all that indie snobbery that was wafting around about that time. You know, I'd grown up in that. I think it was maybe the punk / new wave ethic that was still hanging around in the early '80s. You can tell it's still around a bit even now, that snobbery. I think it holds English people back in general.
I get it. I remember being horrified when R.E.M. had their first top-40 hit. It felt like this great secret thing I'd discovered was suddenly popular. But I got over it, and I realized how ridiculous it was.
Isn't that funny, though, that you feel let down by your artists? [Laughs.] I remember being upset when Talking Heads played at Wembley Arena. I just thought, "I can't believe it! You're my Marquee band!" I saw them at a pub in Croydon! I thought, "You're my pub band! You should be my art-school band forever and never, even play Wembley, and never, ever get other musicians onstage. You should stay a four-piece for always! I just want to hear those lyrics, and I want to hear Tina Weymouth playing the bass...and don't record it so well! Keep it nice and low-tech!" But, of course, it's silly, and as you said, you grow up and out of that. Because I was doing the opposite of that, personally, with my career! Because I wanted to be grand, and there were probably fans out there just not liking the grand direction at all and just thinking, "I want it to be scratchy like it was!" So that's it. As an artist, you just keep pushing and changing and growing.
Article continues below advertisement
On that note, let's talk about a couple of your other solo albums. I Love You Avenue was actually the first of yours that I picked up on CD, and I couldn't believe how sparkling it sounded.
Oh, really? That's interesting.
Maybe it was all the synths. I don't know. But it definitely sparkled.
Well, it was definitely varied. I worked for the first time with another songwriter on that album, so that's why I think it was varied. They said, "Let's write for other people," so that's what we were doing, and we ended up sounding that varied, which I don't think is a bad thing. Sometimes I do that with myself when I'm writing. Like, "Okay, be someone else." Or write for someone else, or approach a different way. Because you can get stuck over and over just writing the same song, so sometimes you just imagine being someone else. It's helpful, I find, to roleplay. It just helps unblock things. Otherwise you're just the same flower in the same part of the garden.
Article continues below advertisement
It took me forever to finally hunt down a copy of Tangled, since it never secured a US release, but it's maybe my favorite of all your albums.
Ah! I'm glad about that. Because, God, you know, I put a lot of effort into that.
I even hunted down the A Hard Day's Nick EP.
Oh, wow! Yeah, we put a lot of effort into that as well. Andy [Bell] from Ride really was George Harrison. I mean, he really got the sound of that solo [on "If I Needed Someone"]. I think we made it a bit raunchier. Because I was playing that on the Tangled tour, and it just kept getting louder and louder. It was like an early Oasis song. Because if you take the Beatles and you turn your amp up, you've got Oasis. [Laughs.] Little did we all know!
Article continues below advertisement
But, yeah, I'm glad of that, because... God, I really put an effort into that. I remember I thought I'd arrived when that track "She's Another Girl," I'd got the sound right. I found it in the studio. The sound of the drums, the sound of the bass... I thought, "Wow, I can just whiz through this album now!" And then we woke up - because we were in a residential studio - and they'd stripped the whole studio down, desk and everything, for another session. And Julian [Gordon-Hastings] and I stood there going, "Nooooooo!"
We'd spent two weeks trying to get the perfect sound, and then we recorded "She's Another Girl," and it was just, like, "Yes!" And we had Jim Kimberley there as well, who's a fantastic drummer, and that song is basically Jim and I just playing. Jim, I'd been playing with him for awhile, and I told him, "It just shifts like a gear into the chorus. Not like a Ferrari. Nothing as grand as that. But maybe like a Hillman Imp." But when you go into first on those cars, they really go for it. You feel the bonnet lift up. And that's what it felt like: it really changed the whole power of the song. And we got it. We'd arrived, then. I thought, "Oh, 'Carry on Loving' is gonna be the same thing and..." But we just couldn't get the sound back.
So that's why "She's Another Girl" sounds a different way, and "Carry on Loving" sounds another way... I went to other studios. I went to Lilley Yard and did "I Love the Things You Know I Don't Know." That was more in Lilley Yard, which is a nice, warm studio where "Kite" had been mixed. It had a lovely warmth. It's a beautiful studio, a little studio in Fulham, and I just liked it. It wasn't particularly a plush studio or even known, really. But I just loved this studio, and the guy who ran it was very intriguing...and he ended up being Hans Zimmer! [Laughs.] I remember having conversations with him, and he was saying, "Oh, I'm gonna go to L.A., and I'm gonna get into film music!" It was lovely there, and he obviously wanted a studio that was set up to capture the dynamics of a cinematic sound, which... The KLF were working there as well, and they had a quite cinematic sound as well. I think they'd chosen it for that reason.
Article continues below advertisement
So that's where I went to mix "Kite." It was around the studio from where I used to demo and stuff with Ian Shaw. It was a little 16-track in a basement, but it had a 16-track 2" tape machine, and guitars sounded massive on this machine. You'd put a Gretsch through a Marshall, and then on this 2" 16-track machine, and it just sounded glorious. You didn't want to put drums or anything on it. You just wanted to keep it. Just the sound of the Gretsch. The most brilliant sound ever. So that's why most of From Monday to Sunday was done there.
That's a gorgeous album as well.
Oh, thank you! Well, it's funny, 'cause XTC went through a stage where they had just drum machines as well. I think it was Oranges and Lemons. I remember at the time really liking it, but in hindsight I listen to their stuff and think, "Ah, it would've been nice if they'd had drums." And I think that with From Monday to Sunday sometimes. I think we'd spent the budget at that particular budget at that particular point, so there was no more budget, and that's why it's drum machines. And also that thing of doing demos and then really falling in love with the demos and not being able to get it better with a master. That's what From Monday to Sunday is about. I mean, "Kite" is the demo. It's the first time I went home, got my notebook, found these lyrics, and thought, "Wow, they sound really good over these chords!" And I said to Ian, "I think I've got this... 'Life's like that / Delicious with clause / You never get...' Oh, this is working!" And sang it all the way through! [Laughs.] And that was it!
That's amazing.
Yeah! One of those happy lucky accidents that just arrives on your doorstep. I had no idea this was gonna be anything. I didn't think it was gonna be good, even. I was just...playing. Being creative. And it shows you that when you're not trying, sometimes the best stuff arrives. I mean, you obviously have to try. You have to put in a certain amount of effort. But it's the law of least effort.
Article continues below advertisement
To bring it back to the debut, did you find that North of a Miracle proved successful enough for you to feel comfortable as a solo artist?
Well, no, because I'd never had a desire to be a solo artist. It wasn't my dream. The dream was to be in a band. I didn't know how not to be in a band. There was no dream be a solo artist. And there still isn't, actually. The closest thing I've got... Sometimes I do these homemade jams, and it's very mixed media, musically. I feel like just sharing those immediately online, that's being a proper solo artist. But the actual being a solo artist as in getting a P.R. company and a manager and building your career and having a high profile, etcetera, I haven't ever embraced that. I wasn't that ambitious and driven to be that. You've got to get really organized with that stuff to do that, and say, "I'm a solo artist! This is it now, and I'm making records and climbing the ladder of success!" And I've never embraced that. Which is probably my problem. But there you go. [Laughs.]
That said, I understand you're working on a 40th anniversary edition of North of a Miracle.
Yes, we're talking to Demon, who put out Pelican West, and they want to do it as well, so they're gonna put it out, which is lovely. I'm chuffed about that. I don't think there'll be a tour from it, but we want to put together a gig or something where we could actually play North of a Miracle and hopefully get Pino [Palladino] and Dave Mattacks and stuff as well to play on it. That'd be amazing.
Yeah, I didn't even mention Dave Mattacks being on there. That had to have felt like a coup.
Oh, God, he's amazing! I actually gave Dave his gold disc for North of a Miracle about six months ago. [Laughs.] For the first time. I heard that he was over here, because he lives in Boston, and he was in the same studio where I rehearse in Gatwick, so I surprised him. I did kind of a "This is Your Life" and turned up with the gold disc while he was doing a drum clinic. It was lovely to see him. He looked exactly the same. Completely! I said, "Dave, you haven't changed one bit!" Lovely man. And I was lucky enough to have him on the tour at the time as well. That was a joy. To hear him to the intro for "When It Started to Begin" at the beginning of the gig was just... [Imitates the bit in question.] He was so solid and so powerful... It was just great playing. It was like having a metronome behind you.
Article continues below advertisement
Well, this has been a pleasure. I don't know if you see yourself getting over to the States anytime soon, but...
Funnily enough, Haircut... We just got an agent in America, which is amazing. It's actually my old agent, Marty Diamond, and he's doing really well now. He's quite a big agent. So I think the possibility of gigging out there is quite good. And we've got the same manager as Manic Street Preachers and Wet Leg and Del Amitri. So they're kind of arranging for gigs in America next year, I think.
Fingers crossed. I'd love to see that happen.
Oh, same here! We're all gonna try and stay alive for that one! [Laughs.] Honestly, though, to return to America with Haircut One Hundred would be amazing. I'd have to pinch myself.
Article continues below advertisement